Unearth Your
Spiritual Journey In
Spiritual Sanctuary
Diverse Discovery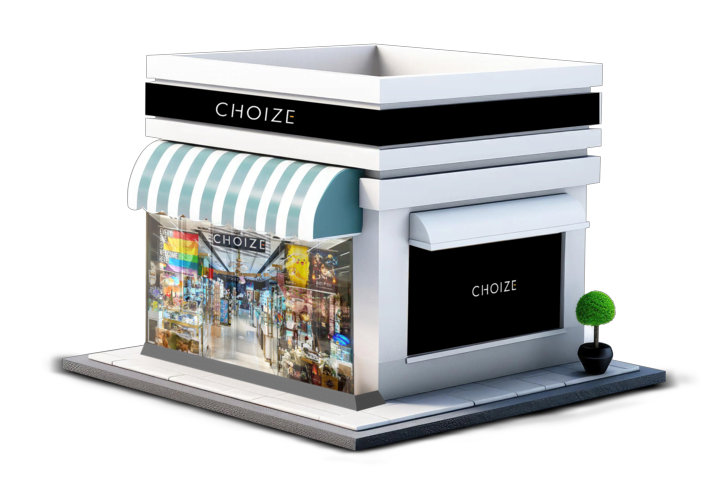 Top Picks
Explore Choize's Finest
Choize is my favourite shop ever. The points system they have is amazing too. I have bought lots from here and am very happy with every purchase. My large geode is my fav. The staff are lovely amd friendly and explain anything you need to know 🥰 5 stars from me and my family. ⭐️⭐️⭐️⭐️⭐️ my daughter loves to come with me to the crystal shop too 🙌❤️
Shakil Solanki
2023-05-23
Great products and knowledgeable, friendly staff. The shop has a lovely peaceful vibe. The range of incense is uniquely gorgeous and I can highly recommend. Will be back.
Jeannette Macdonald
2023-03-11
Beautiful shop staff are so nice and helpful.
St4rkiller2001
2023-03-02
Amazing place lovely people Would definitely come here again
Cant fault them in any way. My son visits here every time we come to Livingston and they always show him lots of attention and let him go thru all their wands while he chooses which one he wants. The guys are really lovely and if I could give more than 5 stars I would
Christine White
2022-12-27
Beautifully created products and wonderful customer service. I did most of my Christmas shopping here and my family are now hooked!
Gorgeous little shop! Me & my boyfriend went into Livingston today and came across this shop, everything about the shop from the amazing friendly guys who own the shop to all the unique gifts I just loved! My bf got an aftershave and I got a perfume smelled amazing and all created by the owner! Couldn't ask for more friendly cheerful and helpful staff we will 100% go back thankn you guys xx
Wow! What a place. The store itself is absolutely beautiful and pretty mesmerising in some areas. The guys that own the shop are incredibly friendly and I stood chatting for a good while with them while Jason showed me all his store had to offer explaining how things were made, where things came from etc.. so informative and helpful. I ended up buying some crystal beads, wax melts and my absolute favourite purchase being the Aurora perfume. It's by far one of the nicest perfumes I've ever come across. Amazing service, amazing products!
Deborah Taggart
2022-08-06
Wow! This shop is a fantastic independent shop with excellent customer service! A story can be told on all the products! Must go to for fragrances, gifts or just to treat yourself! The Cheron London fragrance collection all smell amazing. The shop has something for everyone. They even have Harry Potter section which my son loved. Will definitely be back!
Beautiful shop run by lovely friendly staff